As Kanye West endorses Trump here are 10 of his most controversial moments
Kanye West is known for his headline-making actions, with the past few days providing plenty of moments to add to the list.
The Yeezus star told his fans at a concert that he didn't vote in the recent US presidential elections but would have supported Donald Trump, cut short a gig and cancelled another date, ranted on stage about Beyonce, Jay Z, Hillary Clinton and Mark Zuckerberg, and has now been admitted to hospital due to sleep deprivation.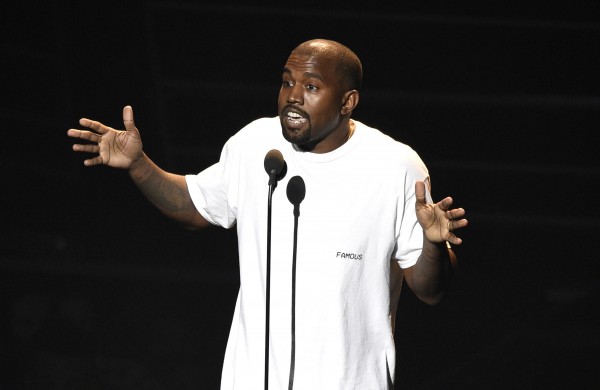 Here are 10 of his most shocking incidents.
1. He doesn't beat around the Bush.
In 2005, Kanye agreed to take part in a live television fundraiser for victims of Hurricane Katrina alongside Mike Myers, but decided to go off autocue and broadcast his own views about the disaster with the cameras cutting him short when he memorably announced: "George Bush doesn't care about black people."
2. He peddled a debunked Aids theory.
Also in 2005, Kanye joined the Live 8 tour to raise awareness of Aids and poverty, but at the Philadelphia date he decided to tell the crowd that Aids was a "man-made disease" that was "placed in Africa just like crack was placed in the black community to break up the Black Panthers".
3. He's the biggest thing to happen since Jesus.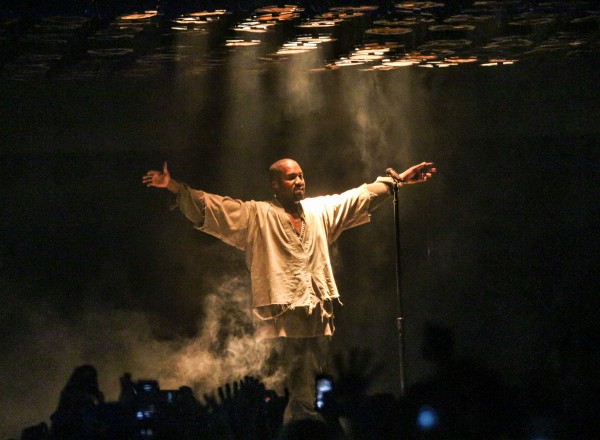 Kanye has become well-known for comparing himself to Jesus, staging an elaborate performance of his hit Jesus Walks at the 2005 Grammy Awards which culminated in him acting out his death and resurrection.
In 2006, Rolling Stone magazine featured him as their cover star dressed as Jesus in a crown of thorns, and at a Seattle show in 2013 he brought a Jesus lookalike on stage.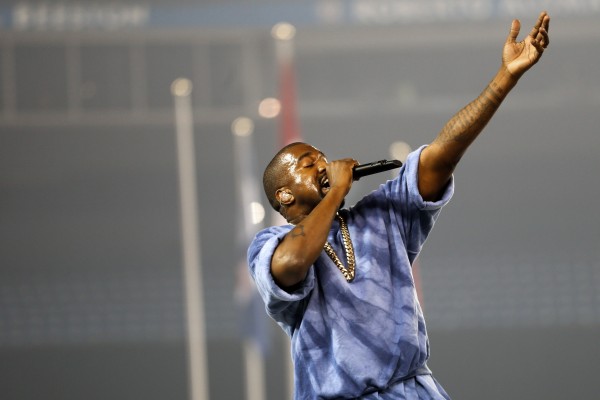 The rapper also once said to Zane Lowe in an interview: "I just told you who I thought I was: a god. I just told you. That's who I think I am."
He said to music reporter Sway: "I'm standing up and I'm telling you, I am Warhol. I am the number one most impactful artist of our generation. I am Shakespeare in the flesh."
4. That Taylor Swift hijack.
Taylor Swift is forever linked to Kanye thanks to his storming of the stage at the 2009 MTV Video Music Awards as she was collecting a trophy for best female video, saying: "I'm sorry, but Beyoncé had one of the best videos of all time."
But it was not the only time he vocally disagreed with another artist's win – he walked out of the 2004 American Music Awards after losing the best new artist title to country singer Gretchen Wilson, saying: "I was the best new artist this year."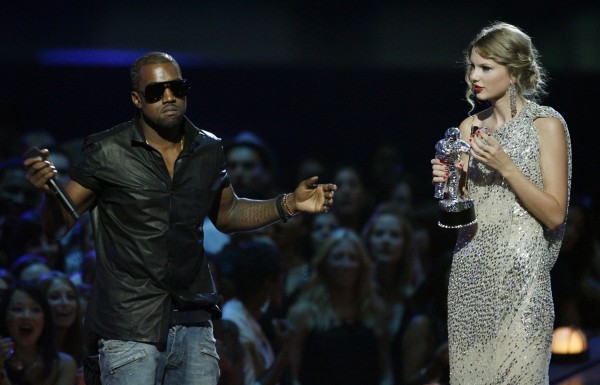 At the 2006 MTV Europe Music Awards, Kanye interrupted Justice vs. Simian on stage as they were awarded best video for We Are Your Friends, telling them his own effort with Touch The Sky should have won because "it cost a million dollars and Pamela Anderson was in it. I was jumping across canyons and shit."
Just last year at the 2015 Grammy Awards, he went up on stage again to fight Beyonce's corner, this time telling album of the year winner Beck that he should "respect artistry" and forfeit his prize for her.
5. On the Twitter offensive.
Kanye stunned his Twitter followers in 2011 with a post about the cost of abortion, tweeting: "An abortion can cost a ballin' n***** up to 50gs maybe a 100. Gold diggin' bitches be getting pregnant on purpose. #STRAPUP my n******."
6. Commandeering a questionable flag.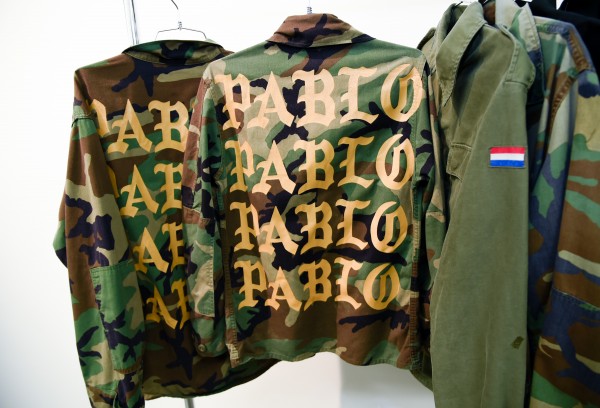 A keen follower of fashion, Kanye has released his own clothing collections – but his choice of a jacket with the now-banned Confederate flag on the sleeve did not go down well in 2013.
He said: "React how you want, any energy is good energy.
"The Confederate flag represented slavery in a way. That's my abstract take on what I know about it, right? So I wrote the song New Slaves. So I took the Confederate flag and made it my flag. It's my flag now."
7. When he says no photos, he means no photos.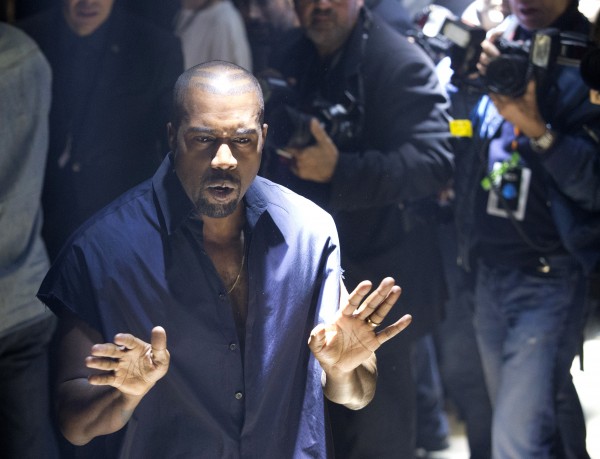 Kanye has had many a spat with the paparazzi, but the most famous was in 2013 at LAX airport, where he put photographer Daniel Ramos in a headlock.
The star pleaded guilty to criminal battery and attempted grand theft and was slapped with two years' probation, 50 hours of community service, and ordered to attend 24 anger management sessions, as well as being told to stay 100 yards away from Ramos.
8. On the throne.
His wedding to reality TV star Kim Kardashian in 2014 grabbed headlines worldwide and resulted in the most-liked Instagram photo of all time as the newlyweds shared their first kiss as husband and wife, but many reports of the day focussed on the gold toilets that apparently featured at the event.
Kanye later told Page Six: "They didn't even talk there about the photographs, or the dress, or Andrea Bocelli singing, or the marble tables.
"They're like: 'It's a gold toilet.' No. The bathrooms – that usually would be a porta-potty – were wrapped in a fabric that was neutral to match the fort."
9. On-stage gaffe.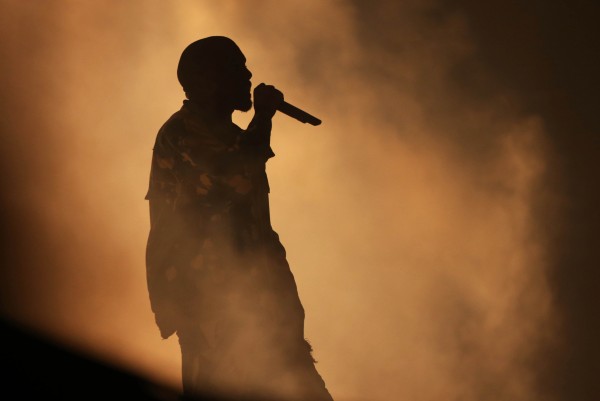 Kanye regularly makes lengthy speeches at his concerts, but managed to offend fans in 2015 when he berated a disabled Sydney concert-goer for not getting to his feet.
He said: "I decided I can't do this song, I can't do the rest of the show until everybody stands up, unless you got a handicap pass and you get special parking. This is the longest I've had to wait to do a song, it's unbelievable."
When it was pointed out to him that the fan was unable to stand up, he said: "If he's in a wheelchair, then it's fine."
10. Kanye for president.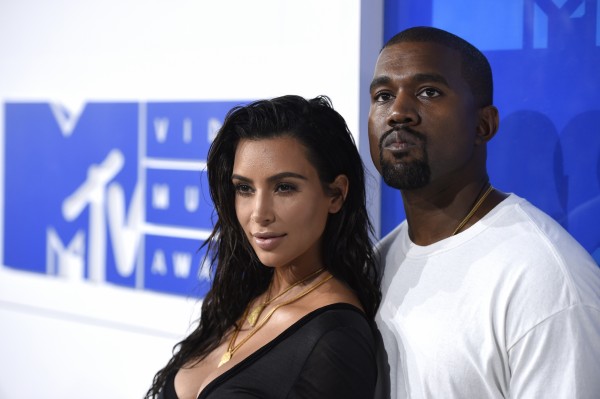 At last year's MTV Awards, Kanye took the stage again and used the opportunity to launch into another monologue, which ended with the revelation that he plans to run for president of the USA in 2020.
He said: "And yes, as you probably could've guessed by this moment, I have decided in 2020 to run for president."

MyPinkNews members are invited to comment on articles to discuss the content we publish, or debate issues more generally. Please familiarise yourself with our community guidelines to ensure that our community remains a safe and inclusive space for all.
Loading Comments